1 May 2014, Security Services & Risk Management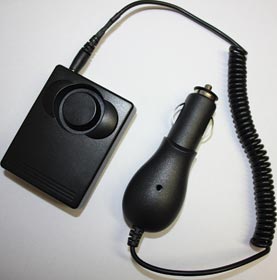 Kingdom Electronics has been involved in the security industry for more than 20 years and has focused on niche markets where items cannot be imported in low volume. The QTRON range of handheld remotes and receivers are made locally by the company.
Its latest product range of remote jamming detectors, designed, developed and manufactured in SA, are being used extensively in SA to combat the current wave of crime the country is experiencing with remote jamming.
The Jamguard can be installed inside the vehicle and warns the owner if a potential jam is occurring as you are leaving the vehicle. It plugs into the lighter socket with a built in re-chargeable battery and loud 130 dB siren. The unit automatically resets when jamming ceases.

The Mallguard is used at filling stations and malls, to alert everyone around that jamming is taking place, a loud 20 W siren with red flashing lights will attract the attention to the jammer. Operates on 220 V AC with built-in backup battery, mains fail indication also available.

The Superjam is a portable jamming detector with LCD display, the unit beeps and vibrates when a jamming signal is received. It has a real-time clock and the 200 event history can be kept as a record of when jamming is most likely to occur, the unit also has a signal strength indication to track down the jammer. The unit is charged via a standard USB cellphone travel charger.
The Homeguard is a receiver that can be used as a standalone unit or connected to an existing alarm, the unit will beep and trigger a relay upon jamming signals detected.
All units have sophisticated software that looks for a continuous valid incoming signal on 433 MHz before signalling an alarm. Detection range will depend on the jamming device being used but on average the units detect up to 200 m.
Original article available here:  http://www.securitysa.com/48534n